Location of Belgrade Hostel
» Follow the blue arrows to locate Belgrade Hostel M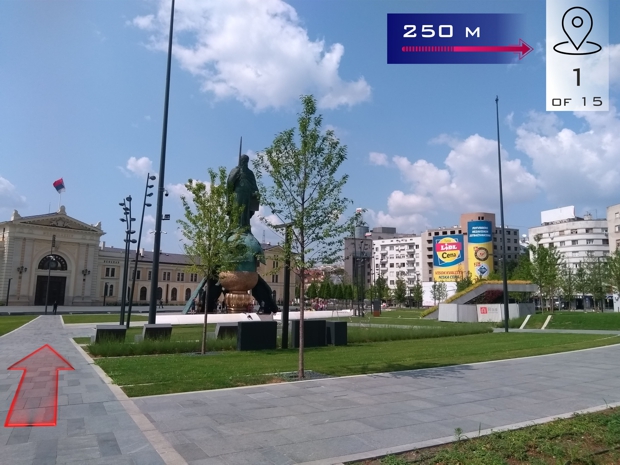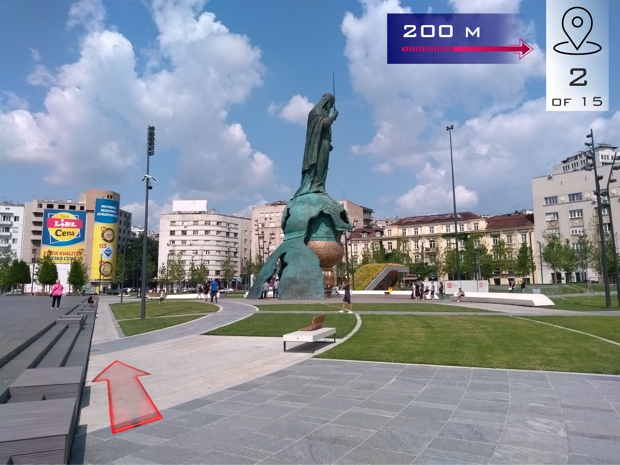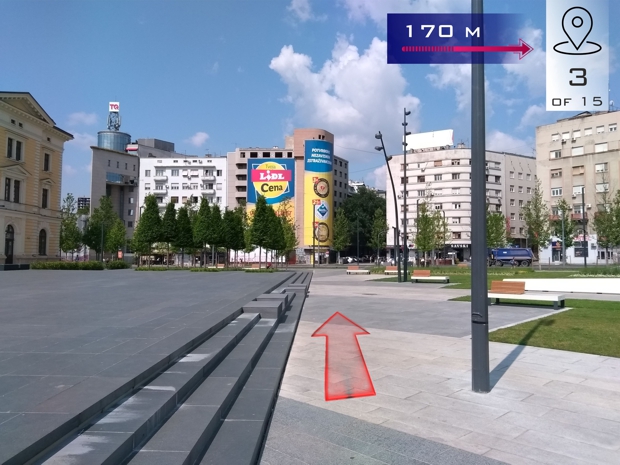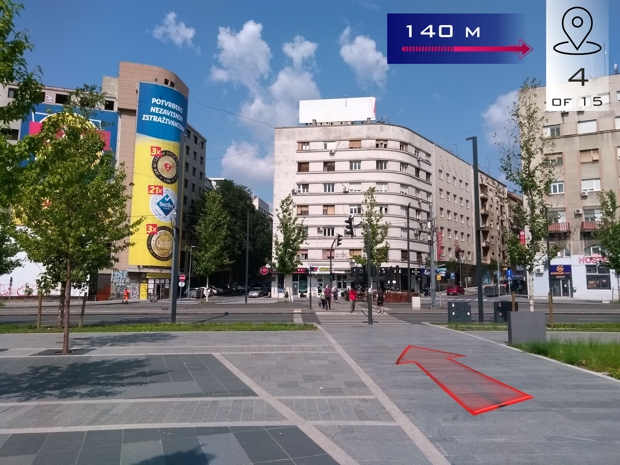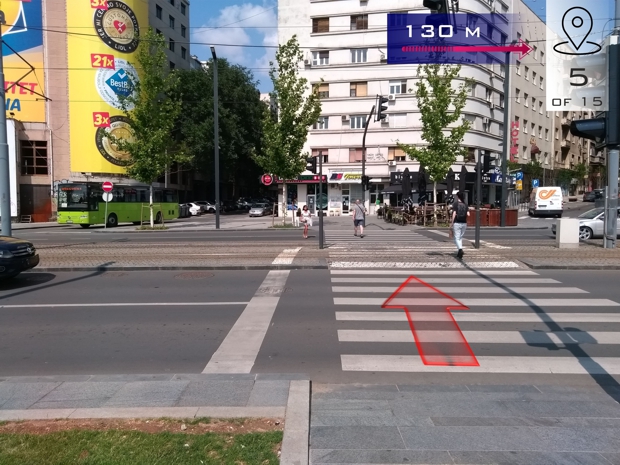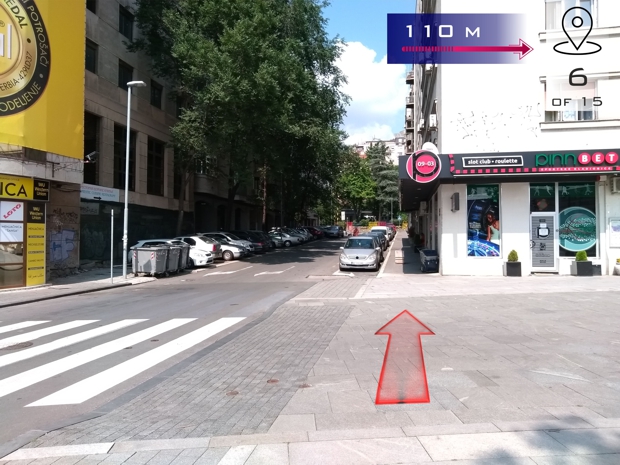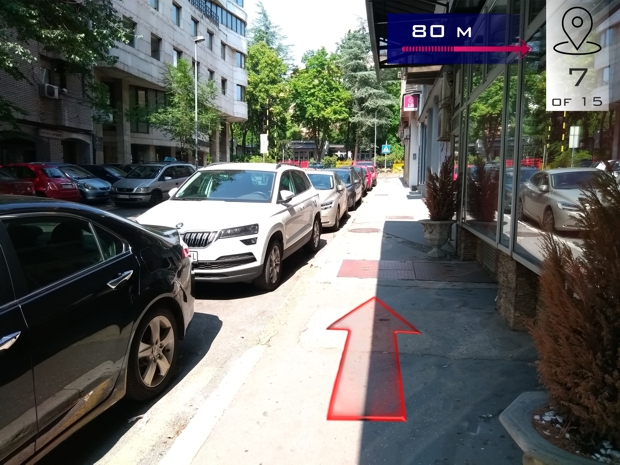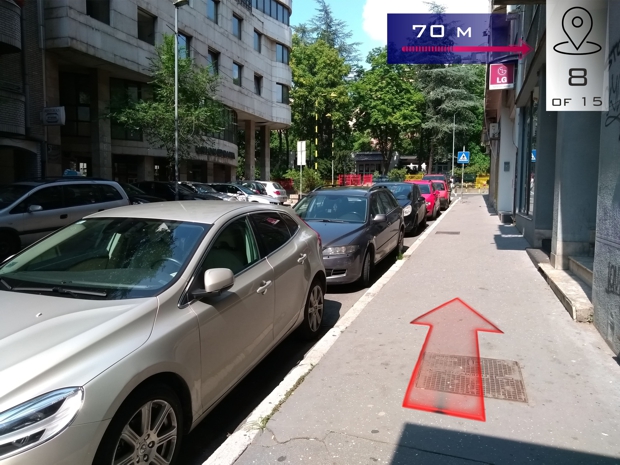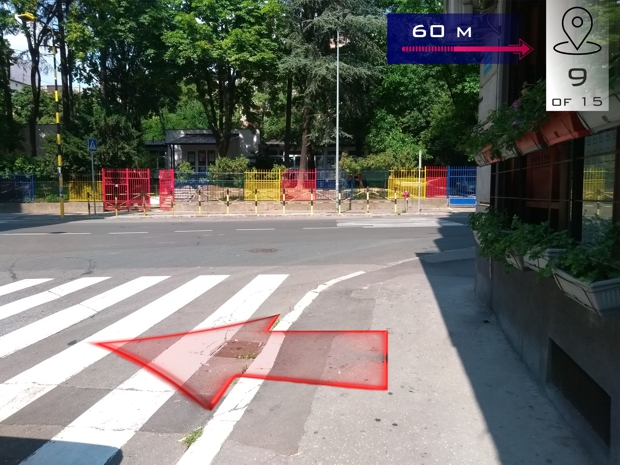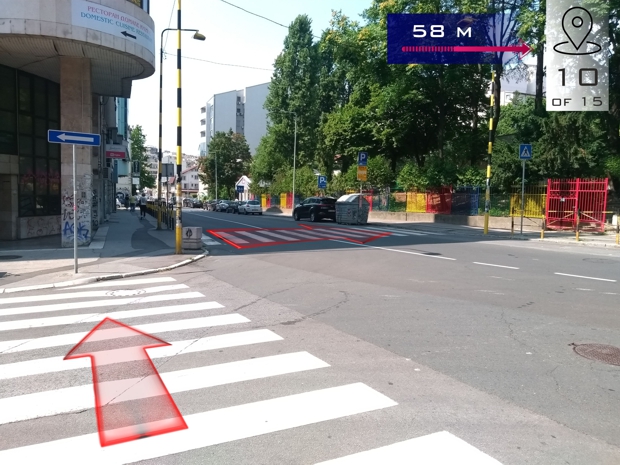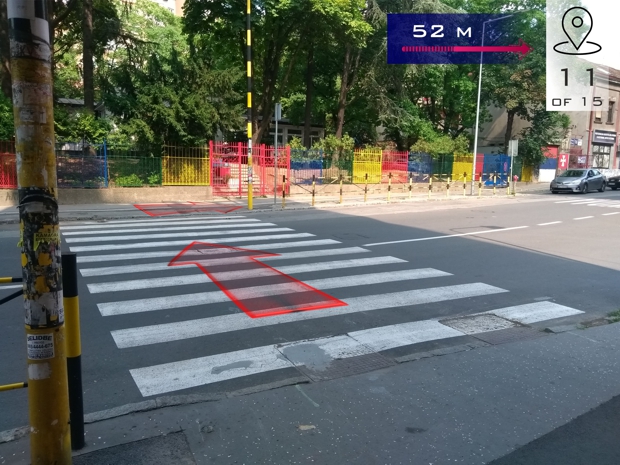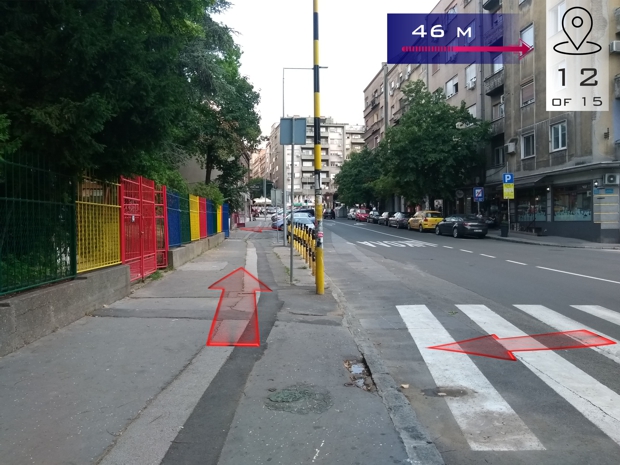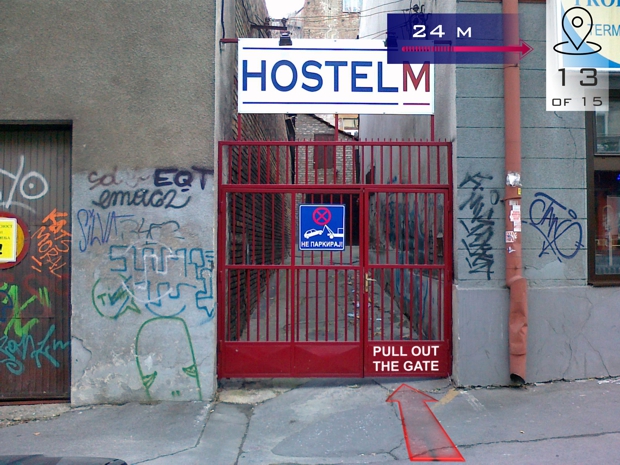 Hostel M
Gavrila Principa 75
Belgrade - Serbia
________________
Location in downtown Belgrade will certainly allow you a pleasant stay in the knowledge that all important places are always close to you. Renovated and hidden from the main street, Hostel M will share quiet and comfortable atmosphere with you and all that in the center of Belgrade.
Our fantastic transport connections mean that all of Belgrade's attractions are easily accessible. Great location of Hostel M offers the perfect accommodation for any purpose that you are visiting the capital of Serbia. On the one hand, the Parliament of Serbia, Republic Square, the largest promenade in Belgrade - Knez Mihailova Street, Kalemegdan Park, and yet on the other hand, there is a confluence of the two rivers, Sava and Danube rivers, called Ušće. In short, Hostel M is simply surrounded by the most interesting places.
---
» The path of the Bus and Railway station to Belgrade Hostel M
Belgrade Hostel M is located near the main railway and bus station from where you need about 5-10 minutes of walk to arrive. Just try to locate Karadjordjeva Street, and then Mihaila Bogicevica Street, after which you will find Belgrade Hostel M located on the address Gavrila Principa 75.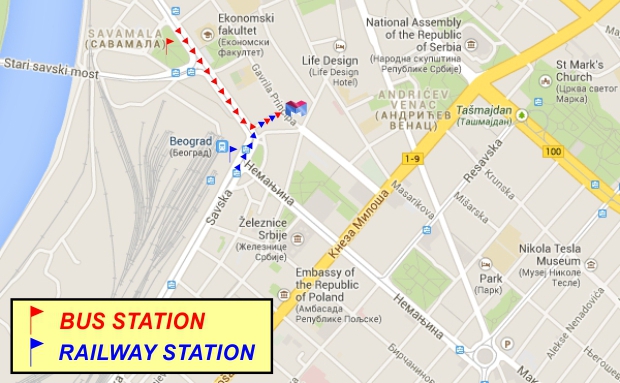 ---
» From Airport "Nikola Tesla" to Belgrade Hostel M - Public Bus Transport
If you are arriving from the airport direction, you simply need any transport that moves in the direction of the main railway and bus station what involves the use of bus or taxi services.
» Mini bus linе A1 transports to the main railway and bus station where you need only 5 minutes walk to Belgrade Hostel M - Routemap and Timetable of Mini bus A1
» PTC Belgrade Line 72 transports to the bus terminal Zeleni Venac where you need 15 minutes walk to Belgrade Hostel M
---
» Find Belgrade Hostel M using Google Maps